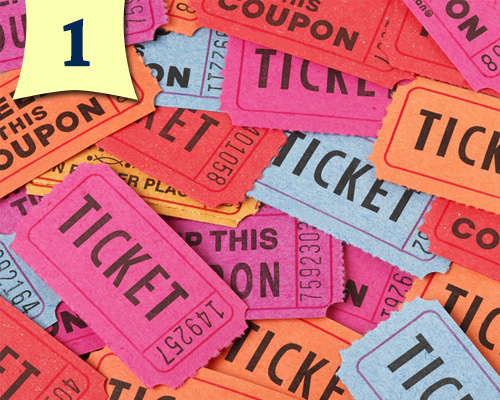 Tickets Galore
Winner will get a free ticket placed in each of the raffle prizes.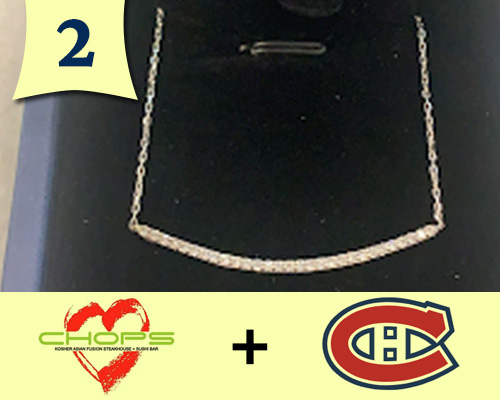 Night on the Town
2 Tickets to the HABS game at the Bell Center
$100 Chops Gift Card
One night stay at the luxurious LOFT hotel of downtown Montreal
A bottle of Wine
A Beautiful Necklace from Empire: White gold diamond bar necklace. Valued at $1500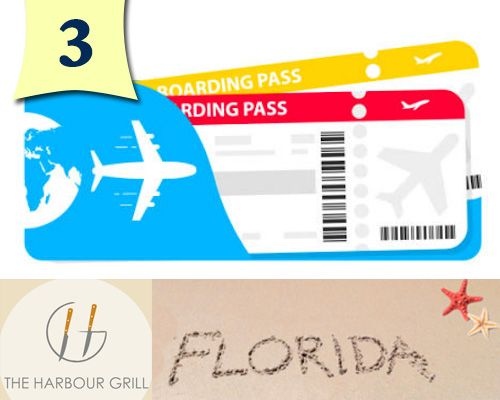 Here Comes the Sun
2 Airline Tickets Florida
$180 Harbor Grill Restaurant Gift Card
Blowout or Wash and Set with Treatment by Lauren Benizri
Manicure and Pedicure with Lee
A beautiful Victorinox Women's Watch from Laurentian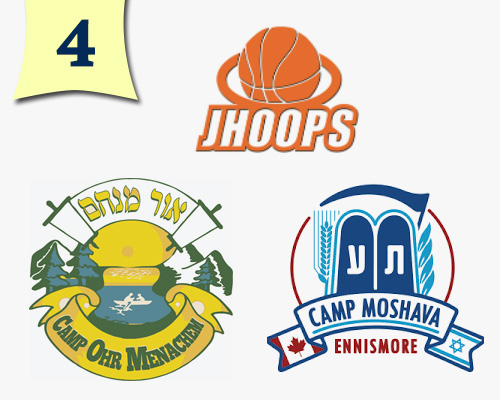 Summer Fun
2 weeks at JHOOPS for Summer 2022
250$ to Camp Moshava Ennismore Summer 2023
3 weeks at Camp Ohr Menachem summer 2022 or 2023
Camp accessories from Chilling out
2 weeks at Nearim
1 week of Mishpacha camp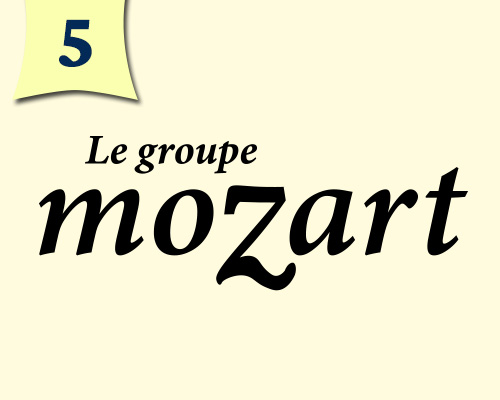 Glimmer Girl
A Beautiful Piece of Jewelry from Le Groupe Mozart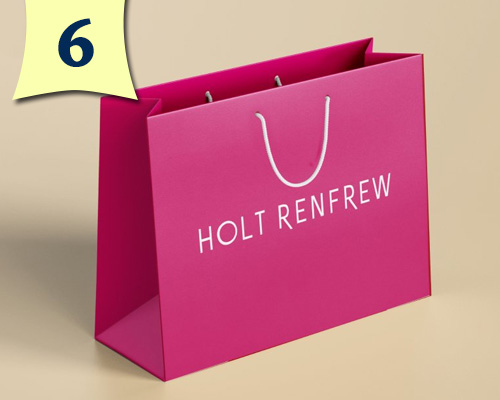 SHOPAHOLIC
$1000 Holt Renfrew Gift Card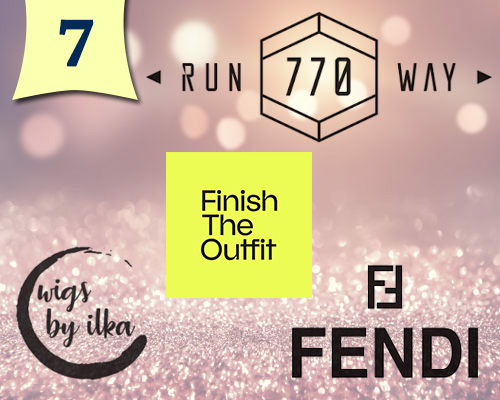 Glamor Girl
$700 Gift Certificate to Ilka Wigs
A Wash and Set by Morgan
A Beautiful Diamond Necklace from Delmar Jewelers, valued at $2000
$140 Gift Card to 770 Runway
A Beautiful pair of Fendi Sunglasses
$75 gift certificate to Finish the Outfit
1 Postural Alignment Session with Vered
5 Personal Training Sessions with Vered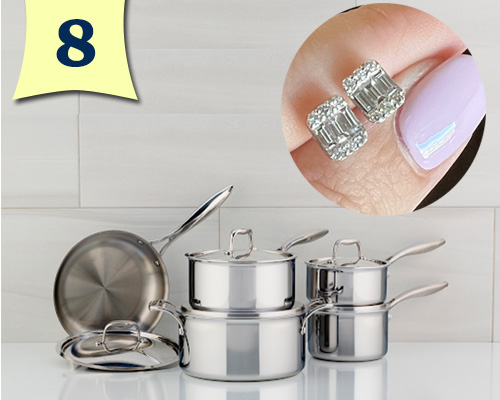 The Elegant Chef
A Beautiful set of Pots and Pans: Meyer Super Steel 10 pc Set
A Meyer Cast Iron Grill pan
2 Incredible Cookbooks
A 1:1 live virtual Cooking demonstration by Erin Grunstein
A Personalized apron and oven mitt set from Belle design creations
A beautiful pair of Diamond earrings valued at $1500 from Daniel Harroch
$100 Chiyoko Gift Card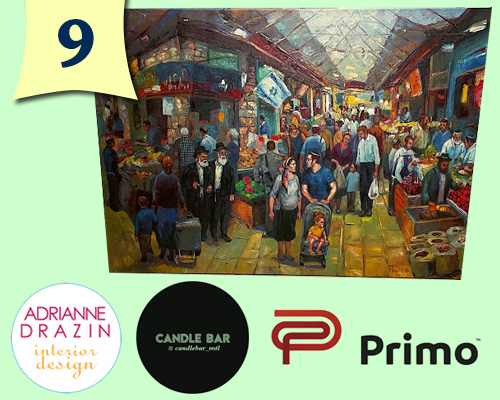 Home Improvement
Three hour consultation with Adrianne Interior Design ($450 Value)
An Aliya Art Painting
3 Beautiful Candles from Candlebar
A Mattress in a box from Primo
A Personalized Flat Card from Printcess Design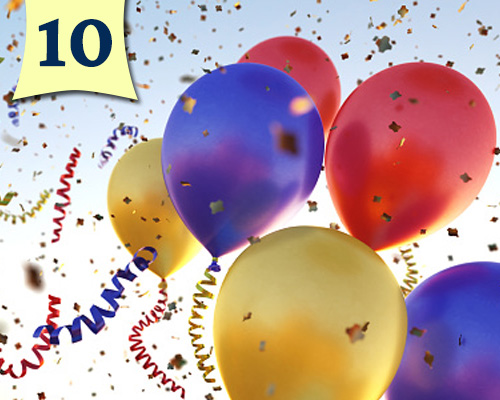 Kids Party Fun
$36 Gift Card to Golteez
$20 Gift Card to Junior Booty
$250 Gift Card to Sucrés
2 hours of Cotton Candy for an Event from Kosher Concession
$72 Gift Card to Pizza Bar
$25 Voucher to TCBY
Davinia Photography Voucher for $180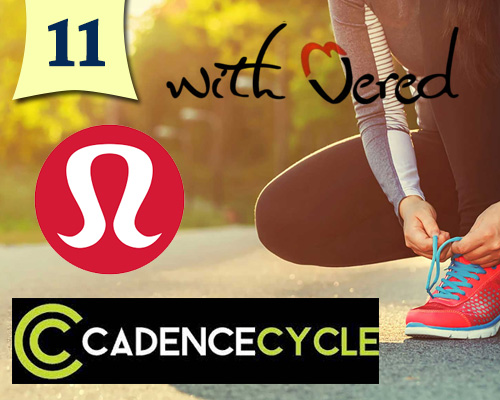 Health and Fitness
5 Rides at Cadence Cycle Studio
$300 Gift Card to LuluLemon
A Fit & Liv Scale
A Wash and Set by Annaelle
​​$300 gift card to Elna Cosmetics
1 hour Zoom Teeth whitening with Dr. Yossi Mouyal
1 postural alignment session with Vered
5 personal training sessions with Vered
$100 to Chops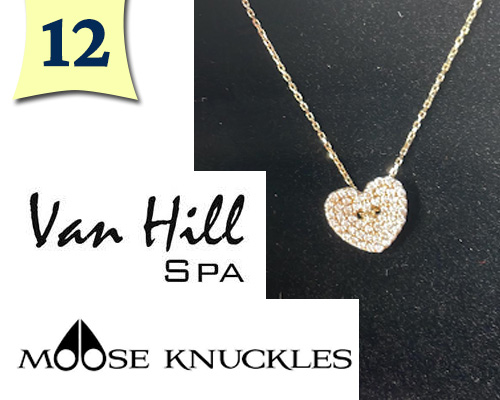 Material Girl
A Beautiful Pair of Fendi Sunglasses
A Diamond Heart Pendant Necklace from One Diamond Jewelry
$500 Gift Certificate to Moose Knuckles
$100 Gift Card to Shelimar
A Facial at Van Hill Spa
$100 Gift Card to Yakimono
1 Postural Alignment Session with Vered
5 Personal Training Sessions with Vered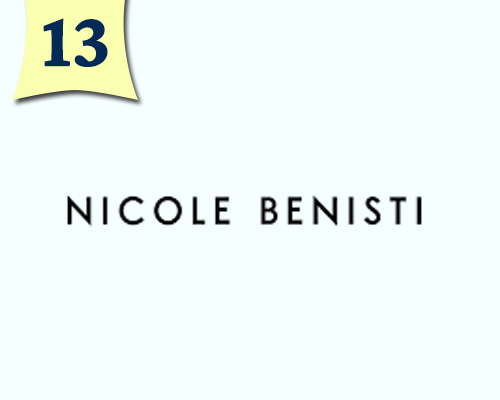 Keep Warm!
Nicole Benisti  Promo Code for  $1000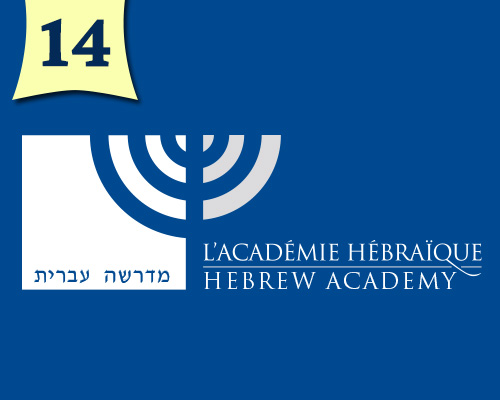 HA All the Way
Free lunch for the year
$300 from Top Marks towards School Uniforms
Extra Curricular for a year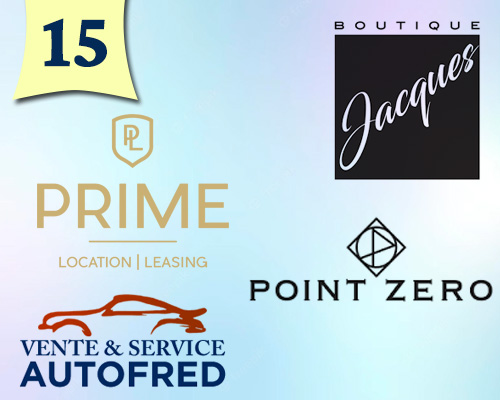 The Man Cave
a Ferarri for a weekend (valued at $5,000) – offered by Stephanie & Yoram Cohen at Prime Leasing
2 Tickets to a HABS game at the Bell Center
Boutique Jacques $250 Gift Certificate
$150 to use at Auto Fred
$500 gift card to Point Zero
$100 Gift Card to Yakimono
$100 Gift Card to Chiyoko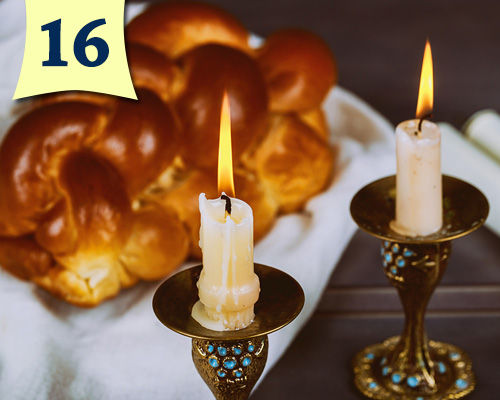 Shabbos Kodesh
2 $50 Gift Cards to Boucherie Eden
$100 Gift Card to Amsellem
$120 Gift Card to Comme Chez Vous
$50 Gift Card to Mimi Melon
A Beautiful Challah Cover from Table Cloth Lady
$150 Gift Card to Fruiti Maruiti
$36 Gift Card to Cheskies
Shabbat Lamp & Platta
A Beautiful Basket of Nuts from Bassé Nuts
1 Bottle of Wine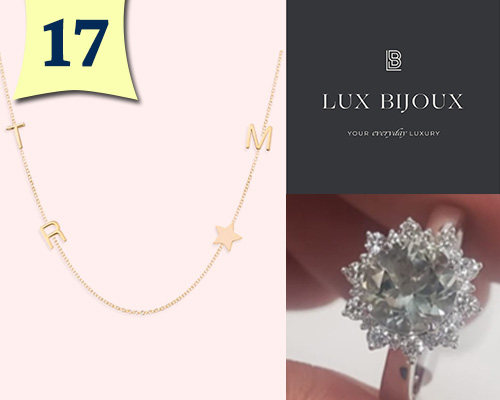 More Bling
A Beautiful Green Amethyst Gemstone and Diamond Ring From Ilan Dahan

14k gold personalized custom necklace retail price of $600 (up to 4 characters) from Lux Bijoux courtesy of Charles Bendayan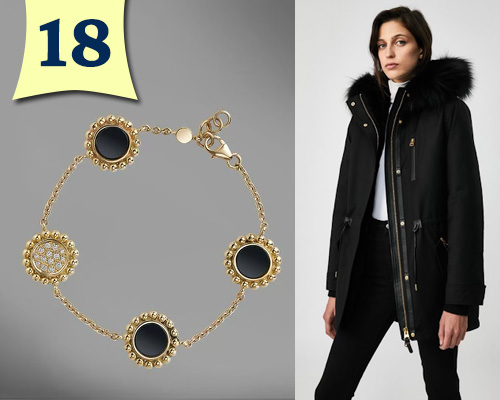 Classy Lady
XS Beautiful Mackage Coat Valued at $1500
A Beautiful Gold bracelet Valued at $4500 from S.P. Diament
The online order form is now closed. Tickets can still be purchased directly at the event. Thank you!